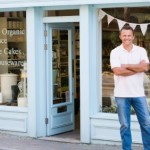 The Office of Management and Budget (OMB) recently published its Super Circular in the Federal Register. The circular makes several changes, summarized below, to the guidance previously known as Circular A-133. These changes will apply to audits of fiscal years beginning on or after December 26, 2014 (fiscal years ending December 31, 2015).
Consolidated eight circulars into one conformed set of cost principles and one conformed set of administrative requirements.
Raises the threshold for a single audit up to $750,000 (previously $500,000)
Raises the threshold for the minimum separating Type A and Type B programs to $750,000 (previously $300,000)
Lowers the percent of coverage from 25% to 20% for low risk auditees, and from 50% to 40% for auditees not considered low-risk.
The data collection form was also revised and is now available for submission. Due to the delay in the availability of the form, the OMB has granted an automatic extension for all single audits with fiscal periods ending in 2013. The deadline is now February 28, 2014.
Contact the professionals with Langdon & Company LLP with any questions regarding these recent changes.